Participation
Kirchentag 2023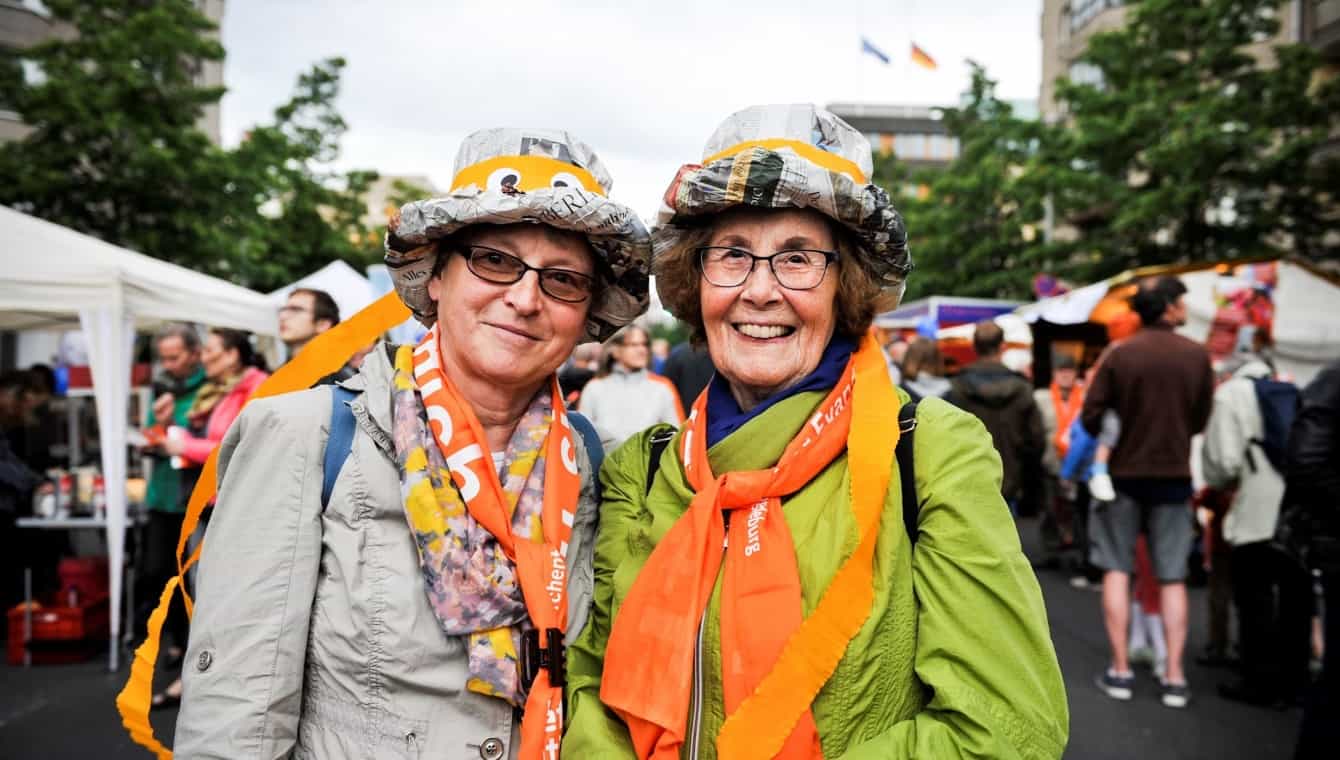 We celebrate community across borders – no matter whether you choose to participate as part of a group, with your family, or individually. All are welcome!
Enjoy five days full of programme: there are over 2,000 events to choose from – with cultural, liturgical/theological and socio-political topics.
The Kirchentag traditionally begins on a Wednesday with an Opening Service, followed by the Evening of Encounters - a colorful festival in the city center where churches from the region present themselves with music, cabaret and culinary delights.
From Thursday to the closing service on Sunday, there will be workshops, exhibitions, concerts, church services, Bible studies, celebratory communion services, keynote speeches, panel discussions and much more.